From poor mining town to Hall of Fame: Sweetenham's pure masterstroke to be inducted in Fort Lauderdale
Bill Sweetenham has reached the pinnacle of his profession as one of the world's top swimming coaches whose expertise has helped hopefuls become Olympic medallists in an incredible career spanning over five decades.
ow it's payback time – a pure masterstroke – for the Australian, who will be inducted in the International Swimming Hall of Fame this weekend in a glittering ceremony in Fort Lauderdale, Florida on Saturday night.
"Yes, Saturday night will represent a very special night and time in my life as was my inclusion two years back when I became the first non-American to be inducted into the International Swim Coaches Hall of Fame," Sweetenham told South China Morning Post.
"I really am humbled with my inclusion into the International Swimming Hall of Fame [ISHOF] and the International Swim Coaches Hall of Fame [ISCHOF] … My wife [Helen] and family have unselfishly supported me during my journey of coaching many great young people in so many different countries over a 50-year-plus period. I have enjoyed this opportunity and continue to do so today."
Sweetenham has certainly come a long way since he first took up a coaching job while growing up in poverty in a mining town called Mount Isa, Queensland to rise to become a dedicated swimming guru that took him to 11 Olympic Games – five of them as head coach – producing 27 medallists at the Olympics and World Championships. Among the most famous athletes he groomed were Olympic champions Ian Thorpe and Grant Hackett.
The 68-year-old Sweetenham's career has taken him from the Barcelona Olympics to the Rio de Janeiro Games, from his native Australia, to Britain and now Argentina, but Hong Kong has a special place in his heart.
Sweetenham will always remember his time as Hong Kong head coach, from 1991 to 1995 when he took coaching further than his predecessor, David Haller, the legendary former Great Britain coach who helped build a solid foundation in the city.
It was during his time in Hong Kong that the Australian helped forge the careers of then Hong Kong champions Robyn Lamsam, Vivian Lee Ying-shih, Fenella Ng Kar-loc, Michael Wright and Arthur Li Kai-yien, among others.
"My Hong Kong years have a very special place in my heart and many really great memories never to be forgotten. Only last week I had high tea with Ann Marie Munk and Caroline Ng at the Wolseley in London. Arranged by Fenella Ng. Truly wonderful young ladies," said Sweetenham.
Sweetenham had a special way to get the best out of his athletes. After all, the Australian had to overcome adversity himself having been involved in a near fatal car accident that left him with horrific injuries in 1983. But his setback became his defining moment as he later become one of the world's most sought-after coaches.
The former Great Britain national performance director, who also served as head coach at the Australian Institute of Sports for 10 years before his stint in Hong Kong, has written numerous books and training manuals. Since leaving Hong Kong in the mid-'90s, he knows he has left swimming in capable hands.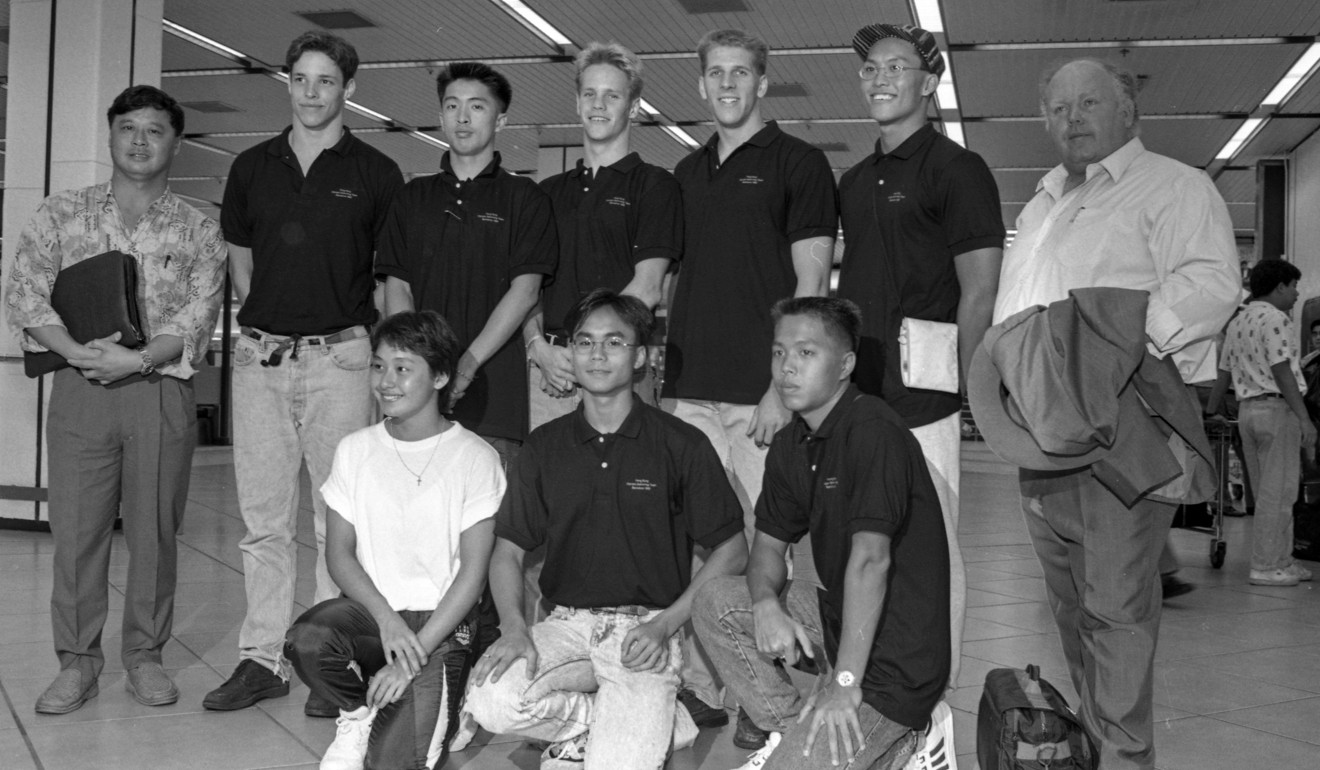 "[Former] coach Chan Yiu-hoi did a fantastic job as my replacement after I departed. My only negative thought about swimming in Hong Kong is that the powers that be have not valued the worth of the local coaches.
"Like many countries, the powers driving the sport failed their stakeholders by importing foreign coaches who struggle with local customs and delivering winning [attitudes] in a totally different environment.
As a result I am in constant contact with many of the athletes that I worked with during my much loved time in Hong Kong."
Vivian Lee remembers the forceful, larger-than-life Sweetenham, who always demanded the best from his athletes so they could fulfil their potential.
"Bill is a fantastic coach and I spent two years training with him when he was head Hong Kong swimming coach in the 1990s. He was the key component to our silver medal success at the 1994 Asian Games [in Hiroshima] in the women's 4x100m freestyle relay," said Lee, who now runs a public relations company.
Watch: essentials of coaching with Bill Sweetenham
"He doesn't talk a lot but he has great sense of humour. We had a lot of fun memories in the pool. I would say his training programme was the toughest programme I have ever had but yet the best. He noticed our potential and knew exactly how to tap into our strength to get the best out of it."
Sweetenham will be in good company in Fort Lauderdale, sharing the limelight with this year's International Swimming Hall of Fame honorees that include swimmers Rebecca Adlington of Britain and Americans Amanda Beard and Libby Trickett.